|| Pizza ||Grilled Pineapple Pork Sandwich ||
|| Music ||
|| Rock Lobster || Home Inspiration ||
I seriously cannot believe it's Friday already, seems like just yesterday I was writing my Friday Favorites post, watching the latest episode of Shark Tank, and enjoying quality Friday night family time. I did a little traveling in-state this week with a trip to Orlando Wednesday for a bit of shopping and a goodbye dinner with friends. I head back to Australia in three weeks (yikes!) and won't be able to see them for a long time. So to kick off my Friday Favorites, a photo of my delicious dinner Wednesday night.
Favorite College Town Pizza Joint: Lazy Moon
There are a few iconic UCF establishments that stand the test of time, and Lazy Moon is one of them. There is an extensive beer and wine list and slices bigger than your head. As a college student what more could you ask for?
When it came time to pick a place to meet my friends for dinner in Orlando this week, the choice was simple, I wanted a slice of "Down Home" pizza and a beer! This was definitely a winner!

The Down Home Slice: BBQ Sauce, Chicken, Red Onion, Bacon, Mozzarella
2.|| Favorite Meal of the Week: Grilled Pineapple Pork Sandwiches
Throw pineapple on anything and chances are I will like it, but the combo of grilled pineapple, pork, and Hawaiian rolls already has me salivating for more. My friends Lindsay and Bjork (figuratively speaking – although Bjork and I send the occasional email when I have a blog question) from Pinch of Yum cooked up these sandwiches. Although my quick snapshot of my cooking just before dinner doesn't do their recipe justice, I cannot wait to make this meal again for Ben (it's super easy and mostly in the slow cooker!) and add in a little something extra. Don't be surprised if you see a slightly different version of this one on my website in the future.
3.|| Favorite Song: The Soundmaker by Rodrigo y Gabriela
I typically spend my mornings at a yoga studio, and afternoons soaking up the sun in the pool – tough life I know. While lounging early this week I heard this song and was immediately hooked! I have probably listened to it 50 times since then and could listen to it 150 more. There is no singing, and only two guitars playing through the whole song. I think you'll be just as blown away by this one as I was. Oh – and if you hit play now, you can listen to them as you finish reading the post.

4.|| Favorite Home Inspiration: One Kings Lane "Home on the Range" Sale
Growing up I always wanted to move to Montana. Don't ask me why, but maybe it was for the simple life, chilly weather, and living in a way that you just don't get from the city. As I have grown up and spent time in small towns, different countries, and the like, I think my dreams of one day living in Montana are long gone. But that doesn't mean I can't channel my inner country girl with some home décor from One Kings Lane.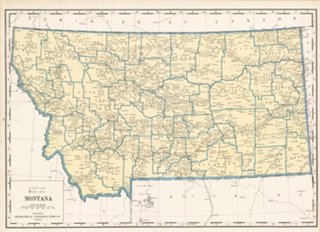 5.|| Favorite Funny Tee: Rock Lobster Tee
Ok, so this might sound silly, but every time, and I'm talking EVERY TIME someone says "rock lobster" I start singing the B52's song "Rock Lobster." I saw this shirt and couldn't contain my laughter and let out a "Rock Lobster ahhhhah."
What are your favorites this week?